Battle Flags, Etc.--Flags and information for patriotic, pro-gun, Second Amendment, pro-US Constitution Americans; 1835 Come and Take It flag; modern Come and Take It flag with Assault Rifle. Near wholesale prices for: US, state, national, & racing flags, NFL penants, custom flags; and more. Armed resistance to gun control.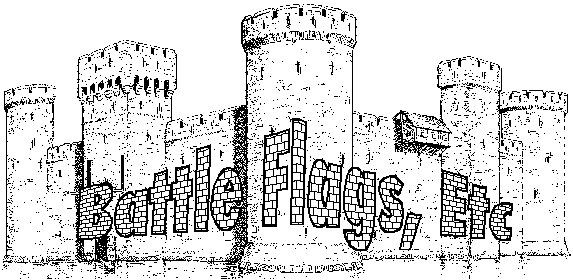 The Come and Take It flags highlight the philosophy of Battle Flags, Etc--Liberty or Death!
and they illustrate our dedication to refuse any compromise of our Constitutional rights.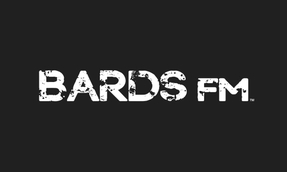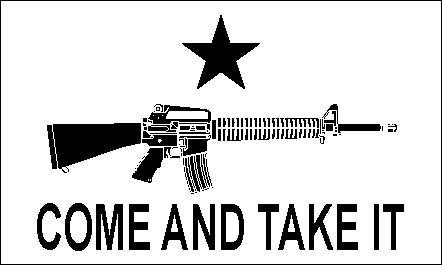 BARDS FM. Scott Kesterson.
3x5' outdoor NylGlo Acid-Dyed 100% MADE IN USA! with header and 2 brass grommets. Best quality available.



1990's, American and international
tyrants try to disarm citizens, who
again fly ole' Come and Take It.

(c) David C. Treibs, 1994
Come And Take It flag with a .50 BMG rifle! (c) 2002 DCT.
Full screen view.

.50 BMGs are top priority for gun control advocates, and should be at the top of our list to defend. Variously, efforts are underway to ban, register, or re-classify these fine weapons as Class III (machineguns). Our response to these efforts is a resounding NO!

Our newest flag, with an M14:;still used with devastating effectiveness by our armed forces, and an excellent sniper rifle!
Come And Take It flag with an M14 rifle!
(c) 2010 David C. Treibs

54 deck playing cards with 2 custom jokers, Aces have quotes, historical booklet with each deck, in a custom box.. Made in USA. Printed on either American or French cardstock.
(c) 1994 David C. Treibs


Note: We can't match Chinese prices, but, our goods are 100% MADE IN USA with the HIGHEST QUALITY USA materials (except for some of our playing card stock) and labor! We don't sell junk or imports, or take advantage of slave labor from Communist countries. We love the USA, and we intend to do our part to keep the jobs here!




Flags, Poles, and
Accessories for Sale!

Flags For Sale
GIF of each Flag

Presently/Soon Available, but
not yet posted to the web page:

United Nations (UN) Flags to Burn!
Communist Chinese Flags to Burn!

Click the Below Link to Place Your Order




The following links bypass the Index and
will take you to specific groups of articles:

the United Nations (UN):
Gun Control (group 1) (group 2)
Children
Property
Jurisdiction
National Sovereignty
UN Members' RTKBA


Police: transforming into the teeth of tyranny.
Using law for political purposes (above)
UN-izing police (above)
Militarizing local police (above)
National Police
International Police (above)
Forfeiture (above)


Federal Government:
BATF
Oklahoma City Bombing (group 1) (group 2)
Implementing UN agendas
Disarming citizens
Other.

Second Amendment:
Guns
Militia
Other
History (group 1) (group 2) (group 3)


Find and Confiscate All Weapons:
US military is training to search and disarm
Feds work with locals
House to house searches
Vehicle stops and checkpoints
Individuals searched
Large-scale, warrantless body searches
Using instant checks to register/find gun owners.

Waco:
FLIR demonstrates the feds shooting and
burning the Branch Davidians

Special Section! Photos near the the Branch
Davidian home/church April 3, 1993,
Complete with heavily armed Feds,
helicopters, and a personal note
from one Fed: "You better keep
your head down."

Randy Weaver/Ruby Ridge:
Lon Horouchi, government killer
Gerry Spence (above)

Miscellaneous (group 1) (group 2)

Interesting Links



| | |
| --- | --- |
| | Our flags are featured in Chapter 27 of Robert Boatman's book, published by Paladin Press: Living With The Big .50. |
new essay:
When Is It Time To Start Shooting? A Study of Armed Resistance to Gun Control
Minuteman Report Survey: Whose Side Are You On?
A Note About Our Prices...
You might find a cheaper source...then again, maybe not! We keep our profits low so every patriot can afford to fly our flags! In any event, if you buy from us, you can rest assured that your purchase supports patriotic people and causes!
(c) 1997-2022 David C. Treibs. All rights reserved.
Most of the the graphics on this site are custom designed, and may not be directly or indirectly used in conjuction with any commercial venture, without express written permission. The graphics may be used non-commercially, provided credit is given to Battle Flags, Etc, a link to this page is given, and provided the graphics are not part of materials used to promote ideas contrary to those on this site.
Occasionally, we may misprint a price or other information. We reserve the right to correct the misprint, and request you pay the difference between the actual price and the misprint, or we will refund your money. By using this site, you agree to indemnify and not hold liable Battle Flags, Etc, and David C. Treibs.
###